Residential Pest Control Services in Southern NH and Northern MA

Contact us to meet with a Cornerstone Pest Pro
We assess your home and create a plan
Identify and block off all rodent entry points
Perform periodic treatments to help keep rodents AWAY
Renew with us for

ultimate rodent protection

year after year
Contact us today for your free inspection!
Fill out the form below and our representative will be in touch to schedule your home inspection.  Be sure to mention this offer.
If you have recently had an infestation of rodents in your home or around your property, then we can help. The fall and winter months are the time of year when rodents are looking for a warm place to go, like indoors. Fortunately, Cornerstone Pest Control offers rodent exclusion services that can help keep these pests at bay.
Rodent exclusion is the process of identifying and sealing any potential points of entry for rodents around the perimeter of your home. This is a preventative measure taken to keep rodents out and avoid costly damage. Rodents are destructive creatures that can cause significant damage to your house and property if left unchecked. They chew on wires, insulation, and wood, which can create fire hazards, cause electrical problems, and lead to structural damage. In addition, rodents contaminate food and spread diseases.
Our experienced team at Cornerstone Pest Control is ready to help you keep these rodents out by sealing off entry points to your home ahead of time. Our service has a one-year warranty and is renewable. We typically recommend this service for our customers in Southern New Hampshire and Northern Massachusetts from the end of September through March. Our low-cost, renewable service could save you a lot of money and headaches in the long run. Contact us today to learn more about our rodent exclusion services.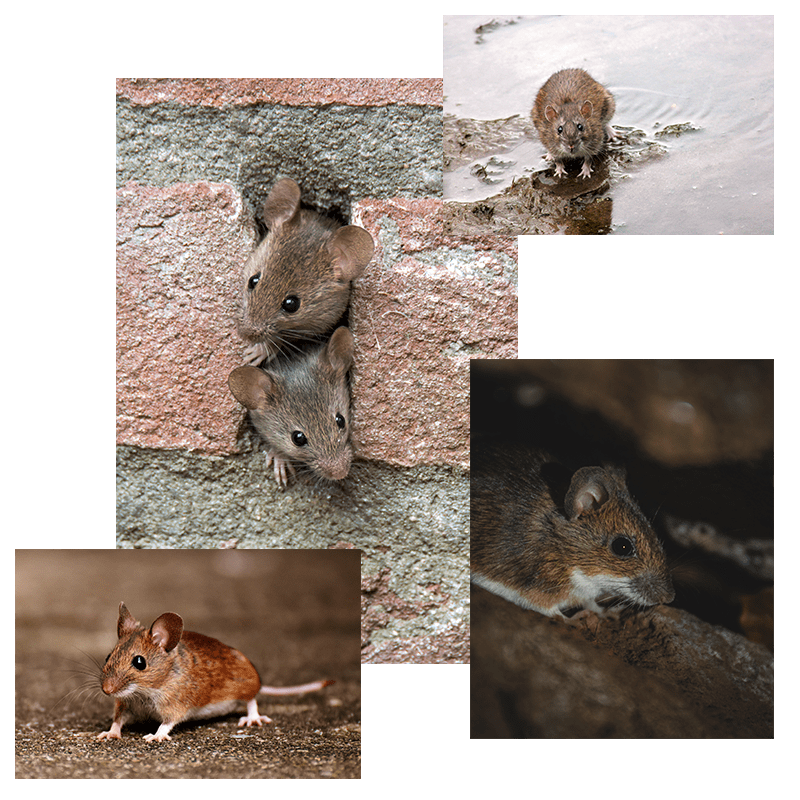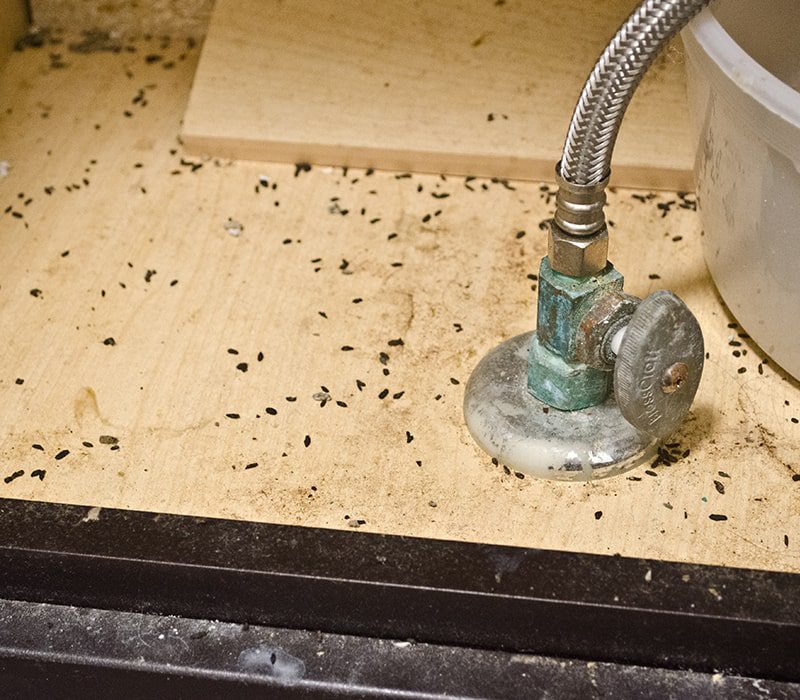 Rodents are cute little creatures until they invade your home and start causing damage. That's when you need our team of experts to help get them out – and keep them out.
If you have had rodents enter your home, Cornerstone Pest Control can help you with our home intervention services. We understand that dealing with a rodent infestation can be a stressful and difficult experience. That's why we offer home intervention services that will take care of the problem for you. Our home intervention services include taking down insulation, sanitation, disinfectant, and cleanup of all droppings. We work quickly and efficiently to clean up and help fix damage caused by rodent infestations. From infestation cleanup to prevention, our team is ready to help you get your home back.
We service the Southern New Hampshire and Northern Massachusetts areas, and our team of experts works hard to ensure that you and your family can feel comfortable in your home once again. Let us come restore the peace within your household. For more information about our home intervention services, contact us today.
For estimates or questions about our services, please fill out the form below. We look forward to talking with you soon!
5.0 ★★★★★ Cornerstone Pest Control LCC
★★★★★
Great service!
– David & Karen Goldberg
★★★★★
Josh was super-knowledgeable, responsive & courteous!
– David Corey
★★★★★
Josh is the best. Genuinely cares about the service he provides. Thorough, reliable and professional. I couldn't be more satisfied with the commitment to quality service from him and this company.
– Margaret Bishop
★★★★★
Once again my house feels very safe after careful inspection by Josh H. We got the mice problem GONE!!!!!
– Kathy Peterson
★★★★★
Very professional and through, explained everything he was doing.
– Paul Melanson
★★★★★
Awesome detailed explanations and enthusiastic to answer my questions. This included the original consolation and the day of the service. I really felt like I was being 'taken care of' and trusted that I picked the right company to handle my problem. He also went out of his way to put my worries at ease regarding termites which can be the scariest pest to deal with as a homeowner. I will definitely be a repeat customer!
– Nicole Belanger
★★★★★
Josh gave our home a thorough inspection and freshened bait as needed. This was all done with good cheer and thoughtful analysis. Well done. Please give him a raise.
– Michael Lohmeier
★★★★★
Hey Josh! I'm sorry I thought I heard the door. We appreciate you so much! I hope you are doing well.
– Dustin Pritchett
★★★★★
Josh is friendly, professional & thorough. We highly recommend him & Cornerstone!
– Louise Tunnell
★★★
Josh always does a great job. It was short notice and still he got the spraying done before Greek Easter. Thank you! Also thanks to the office staff for helping make this happen!!!
– Ann Routos
★★★★★
Both technicians were thorough and fulfilled my questions and concerns.
– Paul Asloglou
★★★★★
Both techs were thorough and met all my concerns!!
– Paul Asloglou
★★★★★
Josh explained what he was going to do. He was wonderful and knew what he was talking about.
– Irene Hathaway
★★★★★
very informative, answered all my questions and very pleasant.
– Claudia Landers
★★★★★
Excellent service and very thorough regarding what he was going to do. Very happy with the service.
– Jeff Burgess